Milou / Women Management (Paris)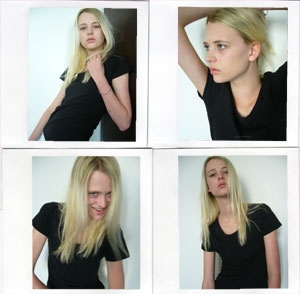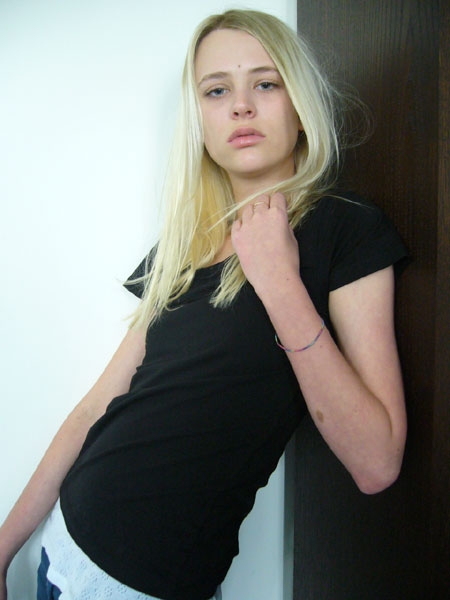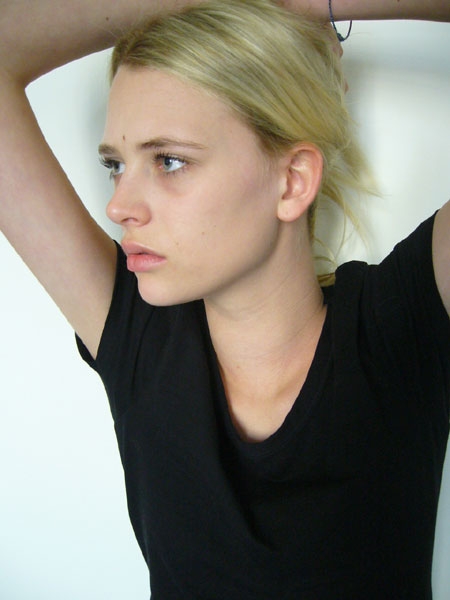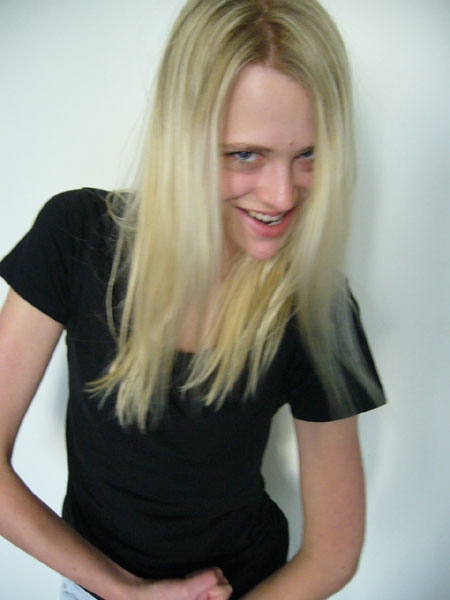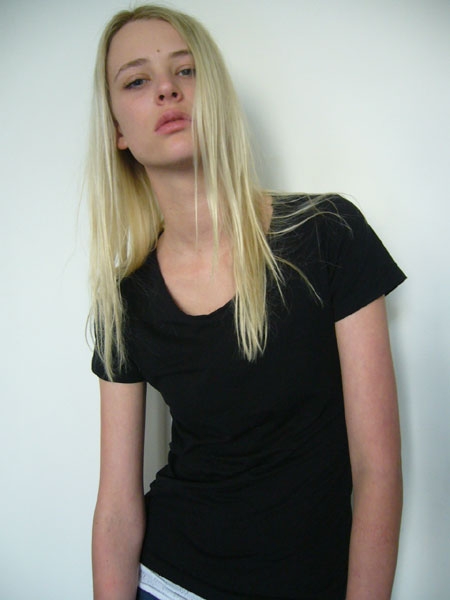 Name:
Milou
Agency:
Women Management (Paris)
Age:
20
Height:
177cm (5'9")
Place of Origin:
Holland, Den Helder.
Ethnic Origin:
100% Dutch.
Birthsign:
Aries.
How discovered:
Walking on the street. (Also, with A Models Amsterdam)
Favorite things:
Having a nice drink with my friends in the park, hippies, and being at home with my girlfriends. Lovely.
Favorite music, band:
I like rock...and I think my fav bands are: Uh Huh Her and Sleater-Kinney; the song: Milkshake 'n' Honey...dowloaded it and playing it really loud. That's what I love to do.
Person you'd love to meet and why:
Kate Moenning, she has the greatest style and is the hottest woman on earth.
Favorite animal:
I always wanted a little piggy.
Hobbies:
My life is one big hobby. I almost love everything that I do.
Favorite foods:
Fish.
Movie you want to see next:
"Juno," 'cause I love the music in it. The Moldy Peaches are fun.
Place you'd love to visit:
A nice park to hang out and have a drink, and the beach.
Currently you're obsessed about:
Obsessions are no good haha, but I currently love playing guitar. My dad can play and he is teaching me now. Yeaaah!!